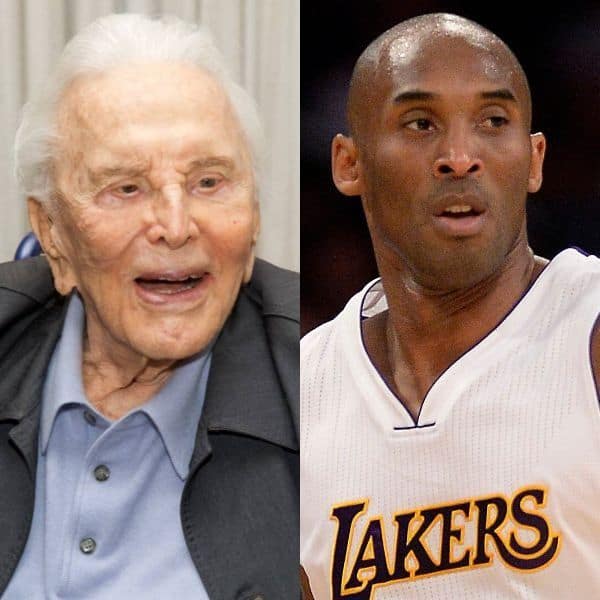 This year has given thousands of reasons to be sad and feel negative. It has arguably been the most horrible year in recent memory, and we surely do not want to see such days ever again. We have been hit with one sad news after another pertaining to the coronavirus outbreak and deaths that may or not have resulted from it, and we're just halfway through the year. 2020 has well and truly been a nightmare for us all. In just 6 months, and we have heard of so many deaths both among celebs and common people. Hollywood, too, has seen so many stars who breathed their last. Here are 20 Hollywood celebs whose deaths truly shook us in the first half of 2020: Also Read – Michael Jordan: When Kobe Byrant died, a piece of me died
Gregory Tyree Boyce
Twilight actor Gregory Tyree Boyce was found dead in Las Vegas. He was 30. According to the Las Vegas Medical Examiner's office, Boyce and his girlfriend Natalie Adepoju were pronounced dead on May 13. Also Read – Dia Mirza breaks down at a climate change event, and people call her 'Sasti Greta Thunberg'
Jerry Stiller
Jerry Stiller, a classically trained actor who became a comedy star twice in 1960 and then in 1990 passed away on May 11. He was 92. His death was announced on Twitter by his son, Ben Stiller Also Read – Kobe Bryant: Leonardo DiCaprio, Dwayne Johnson, Kim Kardashian, Taylor Swift and others mourn the NBA superstar's demise
Little Richard
Little Richard, Founding Father of rock who broke musical barriers, died on May 9. He was 87 and the cause of death was bone cancer.
Ian Holm
Bilbo Baggins from Lord of the Rings Ian Holm passed away at the age of 88 on June 19. He breathed his last after having battled Parkinson's disease for quite some time.
Max von Sydow
Exorcist actor Max von Sydow passed away on March 8. His wife, Catherine von Sydow, confirmed the death in an emailed statement. He was 90.
Nikita Pearl Waligwa
Queen of Katwe star Nikita Pearl Waligwa passed away due to brain tumour. She was just 15. She was first diagnosed with a brain tumour in 2016.
James Lipton
James Lipton, Creator and Host of Inside the Actors Studio passed away in February this year. He was 93 and died due to bladder cancer.
Kobe Bryant
NBA legend Kobe Bryant and his daughter Gianna passed away in a helicopter crash on January 26. He was 41 while his daughter was just 13.
Fred Willard
Fred Willard, the Emmy Award-nominated comic actor best known for his roles in Best in Show, Waiting for Guffman, Modern Family, Everybody Loves Raymond died on May 15 at his home in Los Angeles. He was 86.
Lynn Shelton
Little Fires Everywhere director Lynn Shelton passed away in May this year. She was 54 and died of a previously undiagnosed blood disorder.
Betty Wright
Soul singer Betty Wright passed away due to cancer in May. She was 66.
Lynn Cohen
Lynn Cohen, known for her portrayal of Miranda's nanny Magda on Sex and City died at the age of 86 in February.
Pop Smoke
Pop Smoke, whose real name was Bashar Barakah Jackson, was shot during a robbery at the Hollywood Hills home where he was staying in February.
Lexii Alijai
Alijai's full name was Alexis Alijai Lynch. She was a rising rapper from Minnesota. She died from an overdose in January.
Silvio Horta
Ugly Betty creator Silvio Horta was found dead in a Miami motel room in January in an apparent suicide. He was 45.
Buck Henry
Buck Henry, screenwriter and actor passed away in January. He died of a heart attack at a Los Angeles hospital. He had suffered a stroke in November 2014.
Harry Hains
American Horror Story actor Harry Hains died from accidental fentanyl intoxication on January 7. He was just 27.
Rocky Johnson
WWE Hall of Famer, former World Tag Team Champion, and father of Dwayne "The Rock" Johnson, Rocky Johnson passed away at the age of 75. He died on January 15 this year.
Kirk Douglas
Legendary actor Kirk Douglas passed away at the age of 103 in February. The sad news was revealed by his family members on social media. He is survived by his wife, Anne, sons- Michael, Joel, Peter, his grand-children and great-great-grand-children.
Kenny Rogers
Country Music Icon Kenny Rogers passed away in March this year. He was 81. "Rogers passed away peacefully at home from natural causes under the care of hospice and surrounded by his family," a representative for the singer said in a statement.
Stay tuned to BollywoodLife for the latest scoops and updates from Bollywood, Hollywood, South, TV and Web-Series.
Click to join us on Facebook, Twitter, Helo and Instagram.