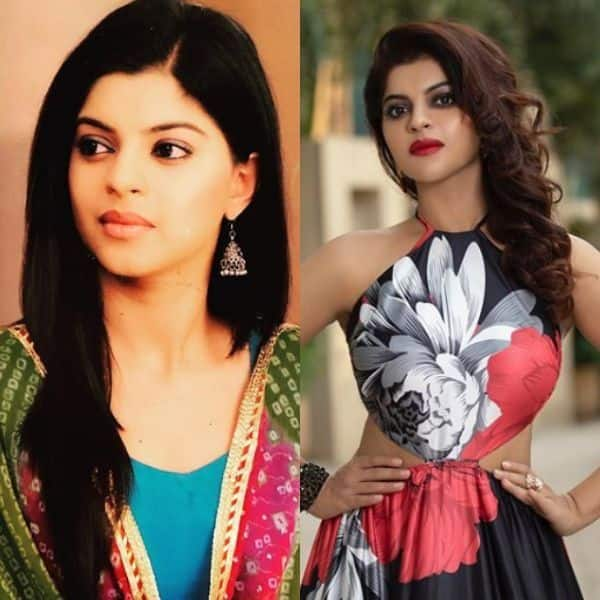 Sneha Wagh made her Hindi acting debut on television with Jyoti. The story of Jyoti was one of a kind and people could relate to it back when it originally aired in 2009. Amidst the lockdown, Jyoti started re-airing and is still getting the same adulation as it got back then. BollywoodLife.com got in touch with the actress for a little chat in which Sneha spoke about her journey in the industry and got to know a little bit more about Jyoti. Also Read – 'I am not scared of it,' says Sneha Wagh as she resumes shooting for Kahat Hanuman Jai Shri Ram [Exclusive]
We asked Sneha about her thoughts now that the show is being re-aired after about a decade. Sneha is elated by seeing how Jyoti is still touching hearts and relating to her situation. "It was my first stint (on Hindi television). It has been such a long time, but people are still relating to it, watching it and loving it. I think it's more than enough. It's like making a Sholay, itne saal bhi ho gaye to bhi aaj log baith ke dekh rahe hai. (So many years have passed, but people still watch it.)" Also Read – International Day of Families 2020: Sneha Wagh, Tanvi Dogra and others reveal their special moments with their family members
When asked how Jyoti happened Sneha said that "Jyoti picked her." The show was quite progressive at the time and dealt with various social issues subjected to women. "I think I did not choose the show, I think the show chose me. I think they were looking for Jyoti for like 7-8 months and suddenly their creative producer contacted me. She had seen in me in a Marathi television show. So, they tried reached out and I auditioned and within a week's time (I think) I was finalised and I started shooting. It was not me choosing the show, it was Jyoti choosing me." Also Read – Mother's Day 2020: Urvashi Rautela, Sanya Malhotra, Himani Shivpuri, Shirley Setia, Sneha Wagh share their best memories [Exclusive]
Sneha was in her early 20s when she began playing Jyoti. People her age usually opt for light-hearted TV shows like rom-coms or romance-dramas. We asked her about her frame of mind being so young and playing the lead in the show that was slightly higher on drama. "I was very young, but I was quite mature to understand what I was doing," Sneha quips hesitantly while adding, "It was heavy on emotional stuff and I quite mature to understand what that person was going through. Yeah, people do choose lighter shows like out-n-out romantic show or a comedy show or something that is youthful. Maybe I was destined for the mature role."
When asked about what kind of response she received back then and even now, Sneha added, "On a lighter note, first of all, I used to get a lot of marriage proposals. And secondly, it was not just women who related with the character, I think men also related with me. I used to get a lot of fan-mail, saying Jyoti (they used to call me Jyoti, her character name), we relate to this character because we are also handling the responsibilities of the family. Mostly, men were the ones who used to take responsibilities of the entire family. So, I used to get a lot of fan-mails from men saying that they could relate with the character."
She went on to credit the writer and director for all the adulation and love. "I was lauded for the show, but I think the entire credit goes to the writer and the director of the show. The writer was so-so good that this character is actually is a real person in his life. He portrayed the character so well on paper, and from execution on sets, that it came to live. I was a new-comer, I didn't know what I was doing at that time. I was just listening and obeying to what was given to me. If this show is so applauded and so well-received by the entire world, I think it's only because of writing and direction. I was just a puppet," Sneha humbly added.
Stay tuned to BollywoodLife for the latest scoops and updates from Bollywood, Hollywood, South, TV and Web-Series.
Click to join us on Facebook, Twitter, Helo and Instagram.