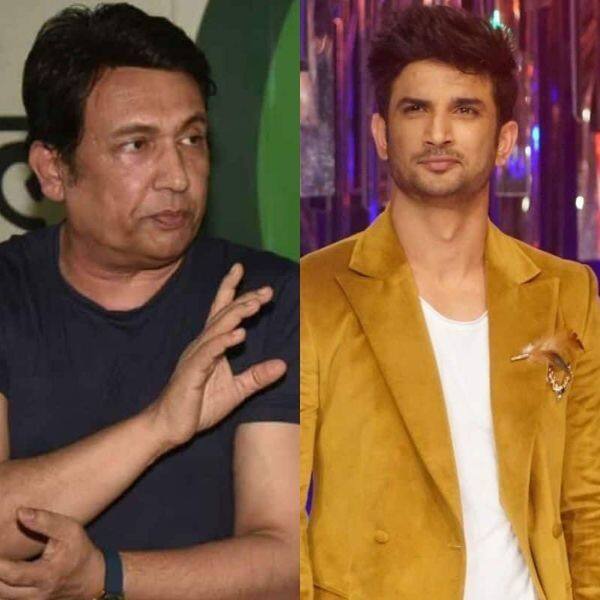 Sushant Singh Rajput's suicide has lately drawn the most vocal support from Shekhar Sumna when it comes to blaming Bollywood biggies and nepotism in the industry, even more than that by Kangana Ranaut. The actor again took to his Twitter handle to proclaim how according to him the 'perceived' Bollywood cartel is running scared by the people's power, and why they shouldn't be allowed to get away this time, with a lesson that ought to be taught once and for all. Also Read – Sushant Singh Rajput suicide: 'I don't believe that his family is upset,' says Shekhar Suman
Taking to his official Twitter handle, Shekhar Suman wrote: "The Cartel is already scared and shitting bricks.Thats the power of ppl.From now on YOU will decide who has to stay,who has to go.Teach them a lesson once and for all.Punish d culprits.Don't let them get away this time.#downwithgangeism#justiceforsushantforum." Check out his tweet below: Also Read – Sushant Singh Rajput suicide: Shekhar Suman REACTS on negative viscera report, says, 'It was a foregone conclusion'
The Cartel is already scared and shitting bricks.Thats the power of ppl.From now on YOU will decide who has to stay,who has to go.Teach them a lesson once and for all.Punish d culprits.Don't let them get away this time.#downwithgangeism#justiceforsushantforum

— Shekhar Suman (@shekharsuman7) July 3, 2020
His previous tweet supporting Sushant Singh Rajput a few hours earlier also carried similar vitriol, wherein he had written: "One has to remember the fight is not Just for Sushant,there is a larger picture.The nexus,the cartel in the movie and music industry.That needs to demolished.Also the source of funds in the film industry needs to be probed. #Gangeism #Favouritism #Cartel #Caucus." Check out his other tweet here… Also Read – Trending Entertainment News Today: Why SRK rejected Slumdog Millionaire, Breathe 2 trailer
One has to remember the fight is not Just for Sushant,there is a larger picture.The nexus,the cartel in the movie and music industry.That needs to demolished.Also the source of funds in the film industry needs to be probed. #Gangeism#Favouritism#Cartel#Caucus

— Shekhar Suman (@shekharsuman7) July 3, 2020
Well, what do you have to say about Shekhar Suman's campaign against Bollywood, especially after Sushant's family themselves expressed concerns earlier that he's doing it to extract mileage for his political ambitions.
Stay tuned to BollywoodLife for the latest scoops and updates from Bollywood, Hollywood, South, TV and Web-Series.
Click to join us on Facebook, Twitter, Helo and Instagram.